This afternoon I was writing some copy for a workshop I'm creating for those after-holidays-before-New-years days, and I started falling asleep!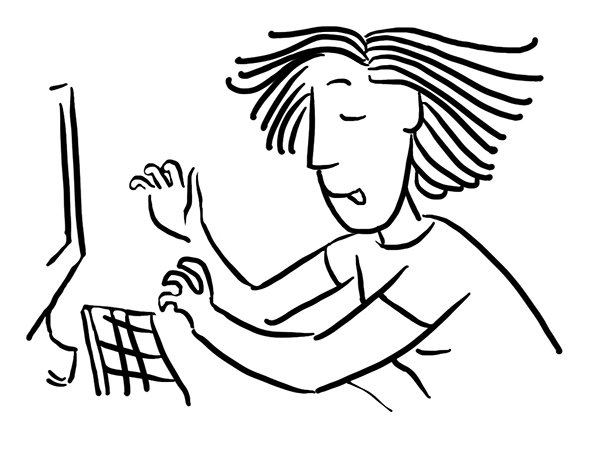 I thought, if I'M falling asleep reading this, so will everyone else! So, since I've been exhausted lately, I just got up and went to take a little nap.
I thought I'd fall asleep right off, but – oh how wrong I can be! I had just closed my eyes when suddenly they snapped wide open, and My Inner Voice started speaking to me.
As it did, it was interrupted … by another voice. It called itself The Voice of Weird. Ummm – OK, I don't know you, but I'm here listening…
It said, 'Did you know the archaic definition of the word, 'weird' was 'mysteriously strange, or fantastic'? Instead of writing your boring old 'what you get in my workshop …' stuff, what if you just invited people to come express their wonderful Inner mysteriously strange and fantastic Weird, and show them how to write it down?'
A scene of total zoom chaos emerged in my head, and I started to object.
But TVoW said, 'ask yourself, how many people out there let themselves be as weird as you allow yourself to be? Probably 2% of the population, right? Maybe 1%!'
I had no statistics to argue with, so I just kept listening as it went on.
• What if you invited your readers to come and let their own Weird out? That part of them they've got hidden under a massive cloak of invisibility, so they can feel safe, and not be judged, or criticized or laughed at, punished, shunned or even killed.
• What if that part was so smart, or creative, or so much fun, it could change a person's life forever … but they are so afraid of it that they keep it stashed in their deepest mind?
• What if you held your writing workshop in a way that they could let their Weird out and tell and write their stories, yet feel safe?
• And what if that part came out and told about powerful ways they survived abuse, or had amazing fun despite their pain, or created amazing things?
• What if they could show how to write stories that make everyone feel so good they stop being boring/normal/uncreative forever?
• What if that Weird part learned, by being hidden for so long, ways of surviving and creating cool things, despite your being deathly frightened? And now it can show you how, and show others how to do that, too?
I was so pumped that I couldn't lie there and listen anymore – I needed to jump up and write it down. And … I'm sorry, but as soon as I get vertical from one of these naps, most of the content fades.
THE IMPORTANT PART
You have a mysteriously strange and fantastic weird/creative part in you that wants out – to be expressed – to be honored and respected and be delighted about.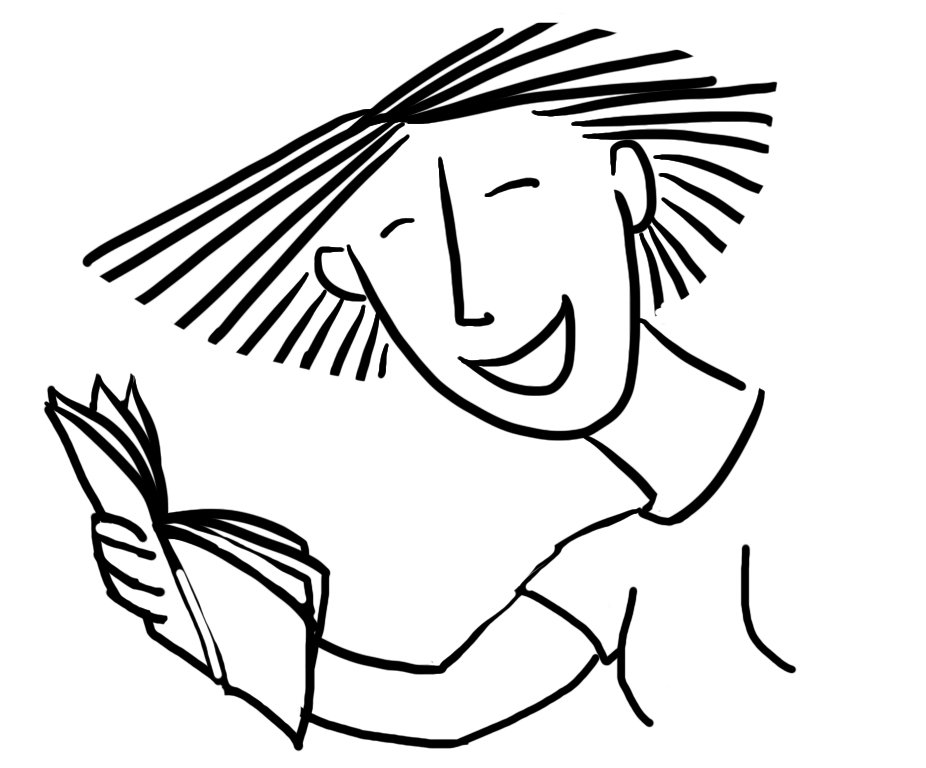 The gist of the message was that I had to tell you that you need to come to this 2-evening event, because from then on, your life will be lighter.
You know, it would be easy to take that – er – lightly! But really, what would it be like if part of the dread of daily news greed/war/hatred and everyday struggle just up and lifted off? It IS possible.
Because I'm going to assist you in letting that fantastic part speak, AND help you put what it says into a cogent form that others can see, read and enjoy – in a book!
My role is to show you how to write your book right, so you don't get bogged down in extra blather and details. So you can write it fast. And easily. And funly, even.
Because it's torture to have a pile of good stuff inside your head and not be able to express it fast enough!
And it's painful to be unable to express it clearly, when inside of you, you know the value and power of it. Please understand – it can entertain and/or help so many folks who are in pain or struggling, or who want to improve their lives but don't know how, or simply want to have more fun.
FOCUS
We will focus on extracting and writing down the important stuff that your Weird wants to share, that other people will enjoy – who need and want it.
Yes – your weirdness, not mine, not anyone else's – is finally going to have a say!
Your own strange, mysterious, creative, loving, kind, outrageous, audacious weirdness. All yours.
"But … but … what then, Angela? What will I do with all this content?"
Well obviously ya gotta publish it so the world can find it!
You're just pulling my strings now, so stop it.
You KNOW you have information and images and stories that others would love.
I know you know that. And your weirdness knows that.
WHAT WILL HAPPEN FOR YOU?
When our two evening workshop is over, I intend for you to have:
• A comfortable connection with your Weird!
• Clarity about your subject matter
• Your front cover title
• Complete back cover segments
• Inviting chapter titles
• Inside title page information from the cover
• Copyright page information
• Your about the author page
• Your about your business page (if relevant)
… and …
• You will have learned exactly how to structure your chapters, so you don't write too much or too little, while getting across your most important points.
• You may or may not have several chapters written, depending on your personal style and speed.
YOU ALSO GET some surprise bonuses…
NOTES. NOW.
So get together with it and start jotting down notes, so you can be ready to join me in my 2-day zoom workshop!
I want to see you on Tuesday and Wednesday, December 27 & 28, from 6 to 8pm Eastern (NY time).
Because we are going to have a blast, and you will exit the last segment with notes, at the very least, or an outline, or maybe even chapters, written by you and your Weird that you can continue on to complete and publish (which I will show you how to do later).
PRICE?
I can hear you now – how much, Angela?
I was going to charge my regular workshop fee of 199, with an Early Bird fee of 99 until December 20th.
However, my Weird said, let them come! They need to get that fantastic stuff OUT for people! Let them pay what they can! so…
CLICK HERE FOR THE REGULAR LINK, with a radical savings of $100 off, for $99

CLICK HERE to pay what you can if 99 is too much right now:
WHY DO I WANT YOU THERE?
I want you to be there with us, the other Weirdesses, the other Magicke-cans, because the world is at a pivot point right now.
Can't you feel it? We can go deeper into war, greed and hate, or we can rise up into fun, love, kindness and weird, beautiful, shimmering creativity.
Which will you choose?
So please, join me on
TUESDAY and WEDNESDAY,
DECEMBER 27 & 28,
from 6 to 8pm Eastern (NY time).
.

CLICK HERE FOR THE REGULAR LINK, for $99

CLICK HERE to pay what you can

I so very much look forward to seeing you on the zoom screen!
You know I love you!
aloha –
Angela
p.s. NOTE: As you probably can gather, absolutely zero political, religious or other types of hatred or divisiveness will be permitted. Instant out on your ear, with NO refund.
p.p.s. Instead – if your inner Weird has amazing stories, Lala-love stories rooted in reality of some sort, creative fun stuff, sharply defined help-stuff, self-help-rise above stuff – or stuff I can't begin to guess at – that's what we will focus on, so you can turn it into both ebooks and solid print books you can hold in your little hot hands.
In all transparency, this workshop is ALL about expressing what is within you that wants to come out; and writing it down right, so you can create your important book clearly, rapidly and funly.
I FACILITATE …
My job is to help you if you get scared of letting out the stories, so you can begin to write them down. I provide Safe Space to do that. No judgements, no criticism, no shaming. Only inspiration, encouragement and motivation.
Once you prep your pages and back cover, you can start writing. Fast. The first evening!
We will gather for a how-to-publish in another workshop in January. Got it?
So please, start right now to release your Weirdness. Get a note pad or device out and start jotting down notes.
And then, join me on TUESDAY and WEDNESDAY, DECEMBER 27 & 28, from 6 to 8pm Eastern (NY time).
CLICK HERE FOR THE REGULAR LINK, with the amazing savings of $100, for $99
CLICK HERE to pay what you can

POST HOLIDAY BLOAT-BE-GONE!
No one does anything in those after-holidays-before-New-years days anyway, right? This year, you can make those days count!
I decided that gorging myself silly at the yearly feast isn't going to happen this year. Instead, I will escape the table and run to my office to keep writing. No more food hangovers for this girl. And I will have one more story to publish!
How about you? You gonna join me? Please? The world needs the treasure of your Weirdness!
TUESDAY and WEDNESDAY, DECEMBER 27 & 28, from 6 to 8pm Eastern (NY time).
CLICK HERE FOR THE REGULAR LINK

CLICK HERE to pay what you can

This will be fun, strange, and productive.
And down the line, profitable, because I will also show you how … er – well – I'll tell ya later ….
-=-=-=-=-
Write Your Book Right NOW
BE WEIRD
© Angela Treat Lyon 2022